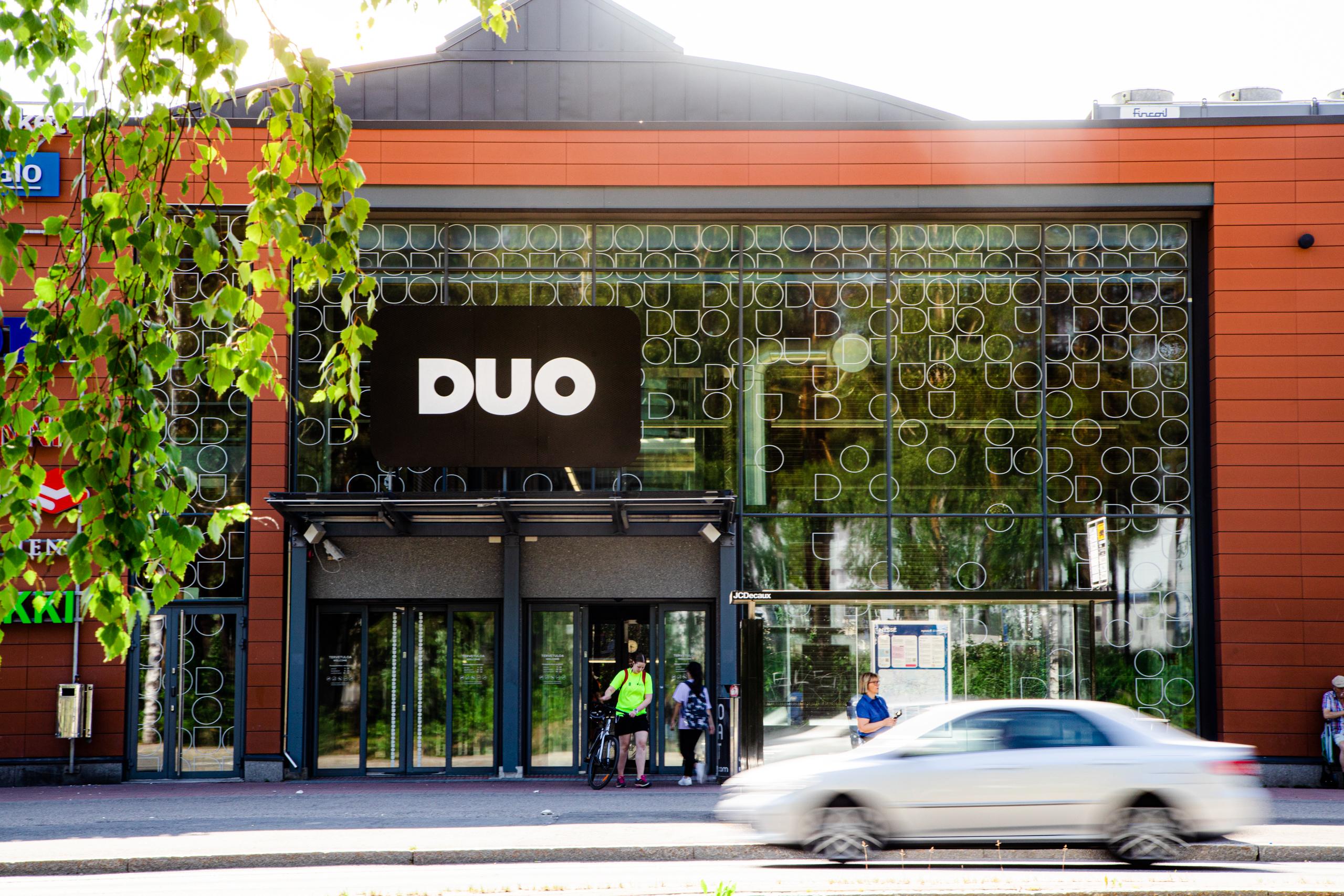 Arriving to Duo
Duo Shopping Centre is located in the centre of Hervanta, Tampere, and arriving is easy by both car and public transportation. Many buses – and soon trams – have stops right in front of the main entrance.
When using a car, please set the address Pietilänkatu 2 as the destination in your navigator.
Read more about the schedules and information about the public transportation from reittiopas.tampere.fi.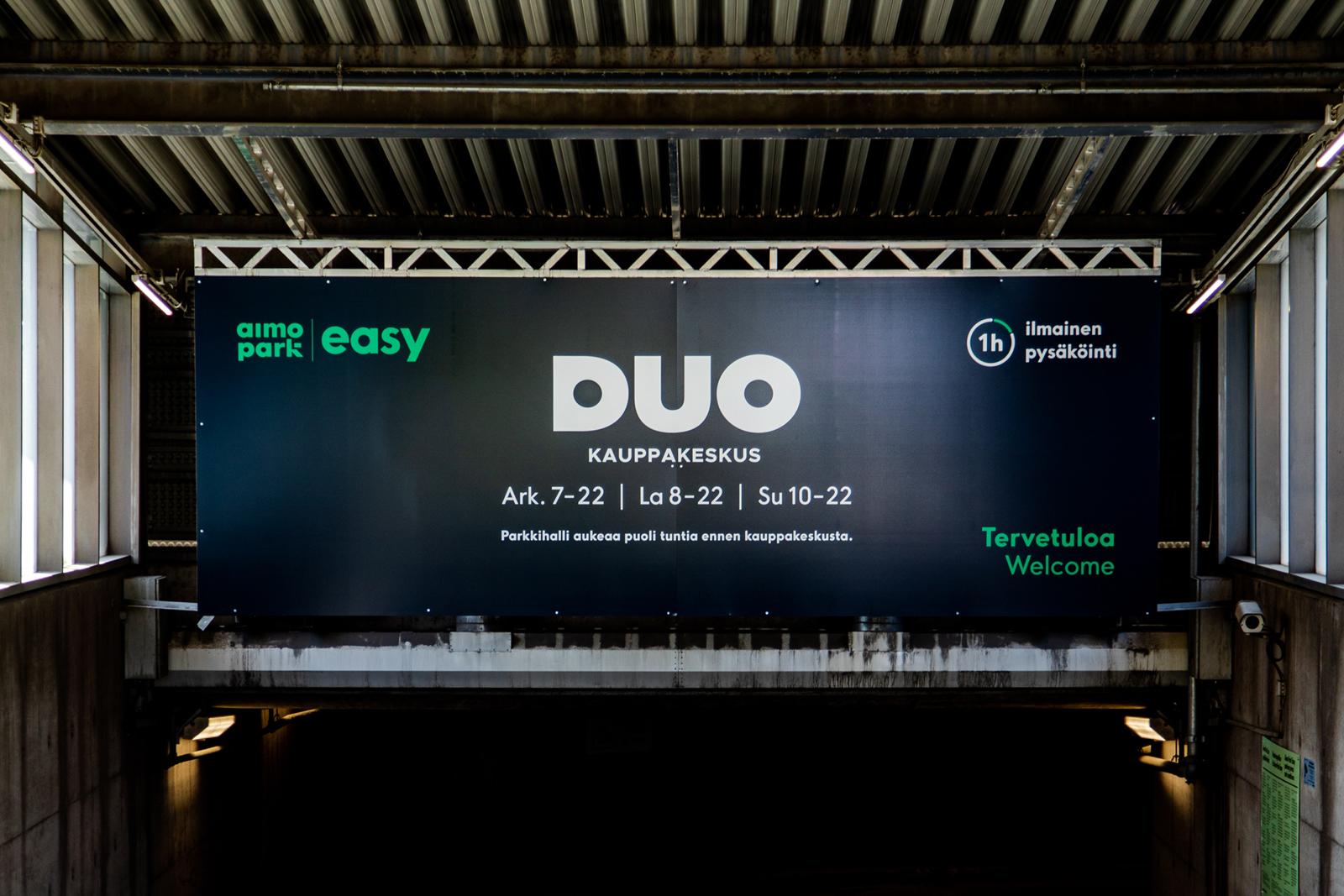 There are 300 parking spots in a heated parking garage and 80 parking spots in an outdoor parking space in Duo.
The entrances of the spacious parking garage are on the Hervannan valtaväylä ja Insinöörinkatu sides of Duo. The outdoor parking space is located on the Pietilänkatu side of Duo. Five accessible parking spots are located in the parking garage and two more in the outdoor parking space. Read more about parking in Duo from Aimo Park.
Opening hours of the parking:
Mon–Sat 6.30–22
Sun 8.30–22
The parking spots in the garage are free of charge for all customers for the first hour. As a regular customer of Duo, you get 2 hours of free parking! Register to receive the benefits of regular customers by using our registration form.
Read the Finnish instructions and register